I've been back and forth on what to do to make myself better and happier for a while.
What do you do?
How do you make things different and better and how do you become the healthiest version of yourself?

I've talked about quitting drinking before – which I don't really drink much now but ALWAYS a margarita when we're at our favorite Mexican food place or really anytime I see one on a menu.
When we hang out with our friends it seems we always are drinking and that's what we've done because 1 there isn't much to do and 2 it just seems like that's what people do.
But I'm ready to quit because I just don't wanna do it anymore.
In my mind if I am questioning it then why am I even doing it?
If there is even something for me to go "why am I doing this when I'm not sure I even like it" then why AM I doing it?
so…. why not just quit?
And that's what I'm doing.
I've gotten at app to keep me motivated and keep me on track – track my days and how long it's been and it keeps me motivated to see other people talk about why they want to quit and why they want to better themselves.
It's nice.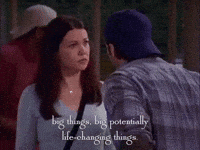 That's really how I feel.
And I know people are going to be like "lol you're a quitter" because that's what people do and have said before and that's fine.
I'm fine with it.
I don't quit much but I'll be glad to quit this.

xoxo