I forgot to post last week.
SUE ME!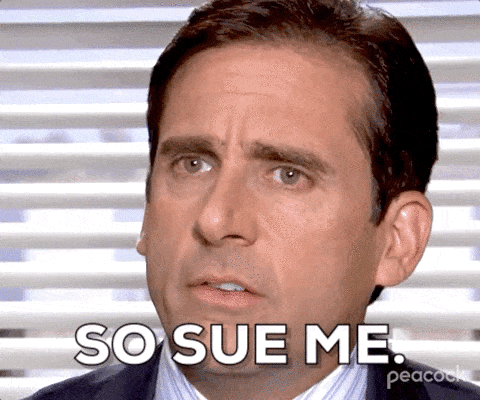 Here's what my body does.
It KNOWS that it's weigh in day so it JUMPS UP in weight.
I sh*t you not.
Yesterday I was down and today I gained.
AND IT DOES THAT EVERY FREAKING WEEK FOR WEIGH IN DAY!!!
Why lord…. why.
So basically my body needs to get it together.
ALL I EAT IS CHICKEN so stop being mad at me and work with me on weigh in day.
The only thing I can think of for today is that I had a sinus headache ALL DAY LONG yesterday and that's why I was up because I did not move.
Like not at all lol.
Send help.
Next week will be better.
I promise.

What do you do to get your weight loss started?
I gotta get some help.