I've been staring at this blank page for a while trying to figure out what to write.
"Do I get serious on this blog or do I just keep it upbeat, show what I am eating and show off my adorable dogs?"
It's a serious question.
Not a lot of people like to talk seriously – especially with the way life has been for the past year – we all want upbeat and happy…. but it's not all been upbeat and it's not all been happy, right?
So why hide it?
2020 was a wild ride – I made friends, lost friends, spend my birthday in quarantine, didn't get to go to the movies, people got sick, people got better, felt depressed and sad… blah blah blah.
My husband and I got to spend a lot of time together – in the house watching Netflix and now we have nothing to watch – but that's about the only perk.
NOT leaving the house is torture for me. …. ask my husband – I do not enjoy it.
I work here most of the time – I want to be out doing something – not sitting a few feet from the room where I print and make things.
2021 is gonna be better – I mean at first it was iffy and hard – but I've found a new way of thinking and feeling.
Wanna know?
It's called….

pos·i·tiv·i·ty
1.the practice of being or tendency to be positive or optimistic in attitude.
2.the presence rather than absence of a certain substance, condition, or feature.
Heard of it?
Sometimes – believe me – it's hard.
BUT I've gotten better.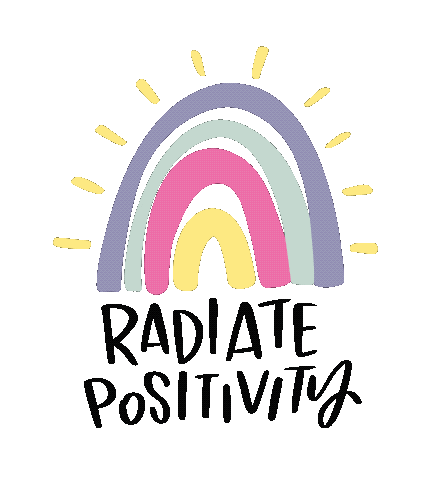 You don't wanna be in my life anymore?
Ok – that's fine – I'm sorry that you feel that way but people change, right?
Something bad happens?
Ok – that's fine – but how do we find the good in this?
Life doesn't go as planned?
Ok – that's fine – why did it not and what can we learn from this?
Anxiety takes over your day?
Ok – that's fine – how do we not let it ruin your whole day?
Just a few examples.
I am tired of being tired…. aren't we all?
I want to be HAPPY in my skin, HAPPY in my head, HAPPY all the time and I can't do it if I am relishing in my negative feelings or thoughts.
You can't either – why do we do it?
It's got to be easier and I'm working to make it that way.
I love my husband, family, friends – I love my people, I love my life and those that are in it – but we all know I can have those days, those moments, those times that are just hard.

If you're happy then the people around you are happy – so if you help yourself you're helping the people you love – so what is to lose?

But I'm going to get better – be better.
Radiate Positivity.
Let's do this.